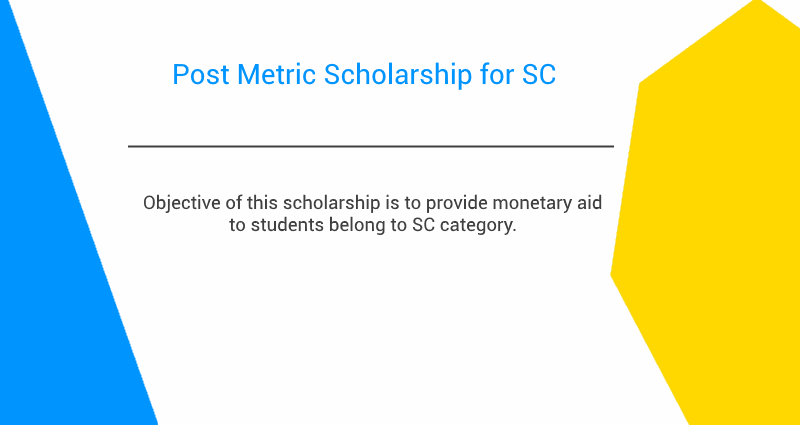 Post Matric Scholarship for SC (Department Post Matric Scholarship for SC )
Objective: Scholarship is for Students under SC category
Sponsor: State Government of Madhya Pradesh
Who are eligible to apply: Students belonging to SC Community can apply.
Benefit: The benefit of scholarship depends on the annual income of the student's family, institution, course, course fees, fees capping etc.
How to apply:
Eligible students have to register at: http://scholarshipportal.mp.nic.in/Index.asp
After registration, Login here: http://scholarshipportal.mp.nic.in/sLogin.aspx
Submit your application with all necessary documents. (Student Name, Father Name, Birth day, Gender, Aggregate ID, Mobile no. etc is required.)
Get your Application Status.
Last date to Apply: There is No Last date, Always Open!