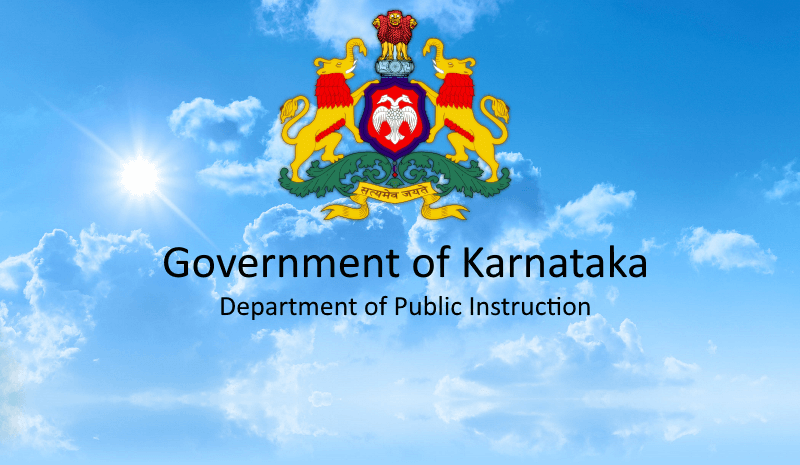 Important Instructions for Parents for RTE Admission

RTE Admission Guidelines:
1. Government issued order dated 18-03-2013, identifying the weaker section and disadvantaged group and fixing the maximum annual income limit up to 3.5 Lakhs
---
2. Age of the Child: A Child Should be in the age group of 6-14 years for seeking Free Compulsory Education under RTE.
For Pre-schooling the Child should be in the Age Group of 3 years 10 months to 4 years 10 months for LKG
For 1st Grade/Standard Child should be 5 years 10 months to 6 years 10 months as of 1st of June of the Academic year as per provisions of Section 20 of the Karnataka Education Act-1993 R/W the right of Children to Free and compulsory Education Act-2009.
This Age limit applies from the year 2016-17 to children seeking admission under RTE Act.


---
3. Neighborhood: The Provision regarding Neighborhood schools specified in Rule-4 of the Karnataka Right of Children to Free and compulsory Education Rules-2012 apply to such admissions.
Rural Area: Approved school which is within walking distance of the child,  1 k.m from the habitation/village for classes I to V and 3km in case of upper/higher primary classes including class VIII.
Urban Area: In Urban area, the area of the neighborhood shall be the area of the ward notified for the purpose of governance of the local authority. Distance of 1 km will not apply in urban areas.

---
An approved school for the purpose of these Rules means a school under the management of the State government or a local authority, an aided school receiving grants to meet whole or part of its expenses from the government or the local authority, and an unaided school.
---
4. Parents residing in the neighborhood can apply maximum in Five (5) schools giving preference only to schools located in the neighborhood.
5. Admission under RTE quota can be sought only in a neighborhood school. In urban areas a municipal ward constitutes the neighborhood, whereas in rural are of 1 km from a habitation or village will constitute the neighborhood.
6. In Urban areas if a ward has Govt. School, Aided School and Unaided RTE quota school (School without minority educational institution status) parents residing in the neighborhood can apply/may seek admission for their children in any such schools in that ward including admission in the unaided school under RTE quota.
7. If a ward has only Government school/ or Aided school but does not has an unaided RTE quota school, parents residing in the neighborhood cannot seek admission for their children under rTE quota in any unaided school outside the ward.
8. Only in case where the ward does not have any school, parents residing in that ward may seek admission for their children under RTE quota in an unaided school in neighborhood ward.
---
Documents/ Proof needed:
1. Income Proof: Income proof should be submitted only by the parents not belonging to Scheduled cast (SC) or Scheduled Tribe or Category-I communities. Parents belonging to SC or ST or Category -I shall submit caste certificate.
2. Residential Proof: For the establishment of place of establishment residence of parents, they should submit details (House No., Address, and locality) of their EPIC Card (Election/Voter ID) OR Aadhaar Card or Aadhaar Enrollment Acknowledgement slip., No other document for establishment of residence will be accepted.
3. Birth certificate of the child
4. Parents can provide the details of the residential/income proof in online form, No need to upload copies of the residence proof or income proof.
5. In case of some mistake or incorrect information uploaded by the parents, they will be informed via SMS on their mobile phone, and giving 3-5 days time to correct the mistake online.
6. Disadvantaged Group and Weaker Section:
Following groups of persons/parents are identified by Government notification that child belonging to disadvantaged group:
1. Orphan
2. HIV affected/Infected Child
3. Transgender
4. Child with special needs
5. Migrant and street child.
6. Scheduled Caste (SC)
7. Scheduled Tribe (ST)
8. Category-I
9. Category II A
10. Category II B

---
Weaker sections: Sections of society will be given preference in admission to the private schools while filling up seats under the 25 per cent quota as per the Right to Education Act. Children of parents whose earnings is Rs. 1 lakh or below per annul come under this category.
Then, students whose parents or guardians earn anywhere between Rs. 1 lakh and Rs. 3.5 lakh per annum would be considered for admission.
Children Belonging to Categories in Sl. No. 1-5 residing in neighborhood shall be given admission directly under RTE quota at 1st instance without going to lottery process.
---
Admission Procedure:
To Apply for Karnataka RTE Admission, please read the following:
Online Registration: Students have to register online at the RTE Karnataka website i.e: http://schooleducation.kar.nic.in/pryedn/rteadmissions.html
Scrutiny of Applications: Eligible students list will be published online after applications are scrutinized at the official website of RTE Karnataka.
Admission process: Selection for the admission will complete according to seats, if student quantity is higher than seats then the list of selected candidates will be made via lottery method in front of a person and will be declared by the State Education Department.
Confirmation of Admission: Students when selected under RTE, should submit their original certificates which are asked for, their admission is confirmed at that time.
Last Edited: Feb 21st 2018 at 07:40 a.m