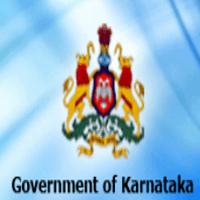 RTE 2017-18 Application form
Department of Public Instruction, Government of Karnataka
Website of DPI, Govt. of Karnataka: www.schooleducation.kar.nic.in
Applications forms are available online at Karnataka School Education Website, Department of Public Instructions, Government of Karnataka Apply NOW
Method of application: Offline mode.
Karnataka Right to Education (RTE) Application Form 2017-18 Details:
Karnataka RTE Admissions 2017-18 Details: http://www.schooleducation.kar.nic.in/pryedn/rteadmissions.html


Overview of the RTE 2017-18 Application form Notification 2017-18:
Dept. : Department of Public Instructions, Government of Karnataka
Scheme: RTE Admission 2017-18
Region: Karnataka
Mode of application: Online
Department website: h

ttp://www.schooleducation.kar.nic.in/index.html

Download RTE Application form 2016-17
Starting Date for RTE Application form 2017-18: 2nd March 2017
Last date for applying: 31-03-2017 (Last date extended upto 15-04-2017)

Eligibility details for RTE Admissions:
Age limit for applying for LKG Admission based on RTE : Age between 3 years 10 months To 4 years 10 months for LKG Admissions
Age Limit for Primary Education Standard 1st Admission: 5 years 10 months to 6 years 10 months
For the year 2017-18 : Age Requirements:
FOR LKG Admissions Date of birth (DOB) Should be Between: 01/08/2012 – 31/07/2013
For 1st Class Admission Date of birth (DOB) Should be Between 01/08/2010 to 31/07/2011
Procedure for Admission:
Admission is based on a Lottery draw system, Parents of the applicants should check application selection results online or by SMS updates.
In case of any complaint that needs to be filed for any error please visit her: http://164.100.133.126/RTE2017Demo//RTE2017/CompGriev_New.aspx
and I any doubt want to get it clarified Visit: http://www.schooleducation.kar.nic.in/html/contactus.html
Guidelines and Documents Require: RTE Admission Guidelines and Documents required
How to Print Karnataka RTE 2017 Acknowledgement No.?: To Print Acknowledgement No. please Click Here to Visit the website Enter your application no. and mobile no. to print the acknowledgement.