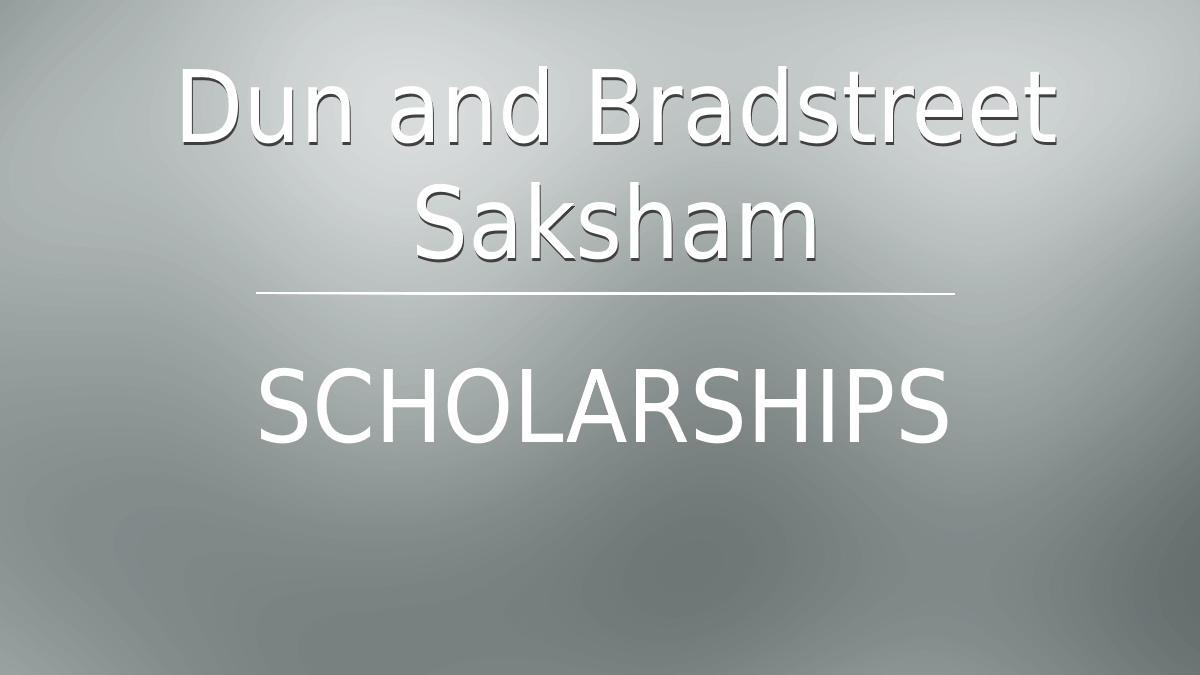 Dun and Bradstreet Saksham Renewal Scholarship for girls pursuing B.Com/BBA/BSc (2019-2020)
Saksham – is a flagship scholarship programme of Dun and Bradstreet for girls students. The idea behind launching the programme is to encourage girls for better education and career opportunities and hence allow them to match their male counterparts on different socio-economic parameters. Dun and Bradstreet's scholarship would help families meet the expenses of a girl education and promote the importance of girl's education.
Minimum Eligibility Criteria
Qualification criteria : Minimum 50% in Class 12,
Course Level : Under Graduate
1) Course Name : B.Com.-Bachelor of Commerce (BCom)
2) Course Name : B.B.A.-Bachelor of Business Administration (BBA)
3) Course Name : B.Sc.-Bachelor of Science (BSc)
Gender : Female (Girl students)
Family Income: between 0.00 – 500000.00
Financial Year: 2019-2020
Start Date From: 05/11/2019
Valid Upto: 31/12/2019
Scholarship Amount (INR): 10000.00
Certificate Instruction
Passing marksheet for the respective previous year
Current year Income Certificate
Current year college fees receipts
All documents uploaded shall be clear and must be in .jpeg .png file only
How/Where to Apply
Click on the below button to apply online, please keep necessary documents scanned soft copies ready.