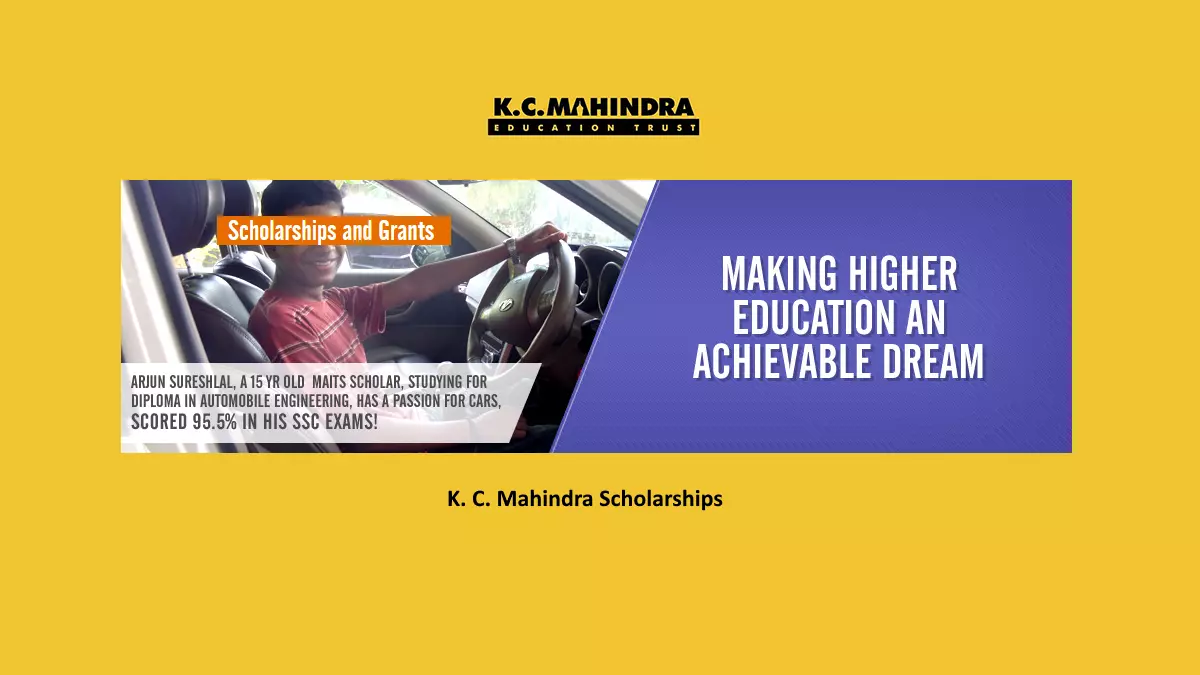 K. C. Mahindra Scholarships for Post-Graduate Studies Abroad 2022
The trust has encouraged education ever since foundation, mostly via scholarships and grants to worthy and underprivileged students. Some of them were established in the mid-1950s, while others were established more recently, demonstrating the government's ongoing attempts to promote social and economic growth through an educated, informed, and empowered citizenry.
Prize: The K. C. Mahindra Education Trust has awarded meritorious students interest-free loan scholarships to pursue post-graduate studies overseas in a variety of subjects.
Every year:
The top three K.C. Mahindra Fellows will get a maximum of Rs.8 lakh each.
The remaining selected candidates would be paid a maximum of Rs.4 lakh each.
Applicants must have a First Class degree from a recognised university or an equivalent credential of equal grade.
Applicants must be Indian citizens who have been accepted or applied for admission to respected overseas colleges for courses beginning in August 2022 and ending in February 2023.
Important
Information
Applications for the academic year 2022 are now available.
This grant is not available to students traveling overseas for undergraduate courses, seminars, or conferences.
The scholarship application deadline is March 31, 2022.