Job Overview
More Information
Qualifications

*Manage end-to-end recruitment life cycle and managing staffing process. *Identify staffing requirements to meet the goals and objectives of the organization. *Developing and implementing an effective client acquisition and retention strategy. *At-least 0-6months of experience in handling recruitment and staffing solutions activities. *Excellent verbal and written communication skills, ability to deal people politely, willingness to learn. *Good interpersonal skills,Must be highly organized and a team player. *Goal Setting,True to profession, Organiser, Self Motivation, Communication skills, Time Management. Qualifications • MBA/PGDM, Graduate degree in a Business, HR • Savvy internet and communication knowledge • Freshers are required for the job

Desirable

*Manage end-to-end recruitment life cycle and managing staffing process. *Identify staffing requirements to meet the goals and objectives of the organization. *Developing and implementing an effective client acquisition and retention strategy. *At-least 0-6months of experience in handling recruitment and staffing solutions activities. *Excellent verbal and written communication skills, ability to deal people politely, willingness to learn. *Good interpersonal skills,Must be highly organized and a team player. *Goal Setting,True to profession, Organiser, Self Motivation, Communication skills, Time Management. Qualifications • MBA/PGDM, Graduate degree in a Business, HR • Savvy internet and communication knowledge • Freshers are required for the job

Salary

10000

Experience Level

2 years

Address

Bisalpur Road, D.S. Plaza Building, Bank of Baroda ke upar, 2nd floor, Bareilly (UP)
MBA Fresher -HR
*Manage end-to-end recruitment life cycle and managing staffing process.
*Identify staffing requirements to meet the goals and objectives of the organization.
*Developing and implementing an effective client acquisition and retention strategy.
*At-least 0-6months of experience in handling recruitment and staffing solutions activities.
*Excellent verbal and written communication skills, ability to deal people politely, willingness to learn.
*Good interpersonal skills,Must be highly organized and a team player.
*Goal Setting,True to profession, Organiser, Self Motivation, Communication skills, Time Management.
Qualifications
• MBA/PGDM, Graduate degree in a Business, HR
• Savvy internet and communication knowledge
• Freshers are required for the job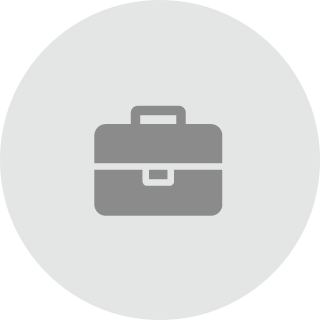 Company Information
Total Jobs

17 Jobs

Full Address

Bisalpur Road, D.S. Plaza Building, Bank of Baroda ke upar, 2nd floor, Bareilly (UP)