Job Overview
More Information
Qualifications

Diploma(Specialization- Electronics, Electrical, Mechanical) • Required Diploma from Electronics, Electrical, Mechanical field handling testing,assembling and production proceedings to Generator Maintenance, also on other electronics.

Desirable

Diploma Holder Mechanical / Undergrads people with good communication skills and practical knowledge Candidates would be working on ,Project, Production, Maintenance and Quality. Profile: For testing, Repairing, Maintenance, For work in Lab, For assembling and Production. We are Urgently Looking for some Candidates who should have knowledge about Generator Maintenance

Salary

12000

Address

Bisalpur Road Bareilly
Freshers Job for B.Tech all Branch
Qualification:  B.Tech(Mechanical, Electrical, Electronic, Civil,   CS, IT, Biotech, Chemical).
Year Pass out: 2013-14/15
Salary: As Per Company
Required for Fresher (Diploma Holder Mechanical/ Electrical/ Electronic)
 Apply– Diploma Holder Mechanical / Undergrads people with good communication skills and practical knowledge Candidates would be working on ,Project, Production, Maintenance and Quality.
Profile: For testing, Repairing, Maintenance, For work in Lab, For assembling and Production.
We are Urgently Looking for some Candidates who should have knowledge about Generator Maintenance.
Qualification: Diploma(Specialization- Electronics, Electrical, Mechanical)
Required Diploma from Electronics, Electrical, Mechanical field handling testing,assembling and production proceedings to Generator Maintenance, also on other electronics.
Able to work under pressure
Able to work in a team
Job Location: Haridwar, Rudrapur, Bhiwari, Manesbar,delhi ncr
Salary: As Per Company
Company profile
Dynamic Star Placement & Consultancy: – is one of the best service providers
DS is able to provide complete suite of HR solution to many Organization
Our innovativeness place us insurmountable height by helping individuals to seek employment which shapes their career
Is to give the right job opportunity to the right candidates & the right candidates to the right clients.
Is to provide high – level value addition to our clients in terms of quality and commitment.
Is to be better than the best Our Team
We have a dedicated and growing team of skilled personnel, trained in Recruitment and HR Management.
The Team Members have a significant recruitment experience in a variety of market sectors.
Each one is a specialist rather than a generalist in their given field, giving you instant access to years of knowledge in recruitment issues for your specific needs.
Call me:  7599772288
Email: [email protected]
Urgent Requirement for Marketing job for a good FMCG company,various location in U.P. Uttarakhand Required in same field required candidate's contact as soon..
Sales Representative(S.R.) FMCG,Company
Exp,1 to 3 years' experience in the same field.
Salary package-10 to 12 thousand + t.a.,d.a
FMCG manufacturing and marketing. The group is well equipped with the most modern machineries and a specialized workforce and produces all types of quality Food, FMCG goods and BEABRAGE that are appreciated all over the
---
Call me:  7599772288
Email: [email protected]
Address: Bisalpur Road Near Greenpark Bank Of Baroda 2floor Bareilly
We have Opening for Fresher candidates, who have completed their Diploma in Mechanical/ Electricals/Electronics Engineering.
Job Type: DET
Experience: Fresher to 06 Month Only
Salary Range: 7k-10k
Diploma fresher candidates are required for a very reputed limited company for the location of Haridwar, Rudrapur, Kashipur, Uttarakhand
Candidates should have good inter personal skills, good communication skills.
Kindly carry below documents when you walk in for interview:
1) Hard Copy of Updated Resume
2) 2 Passport Size Photographs
3) Documentation Original
Only candidates willing to abide by the Consultancy Rules are requested to apply. Our Registration Fee is Rs. 1000
Thanks & Regards
Team
Dynamic Star Placement & Consultants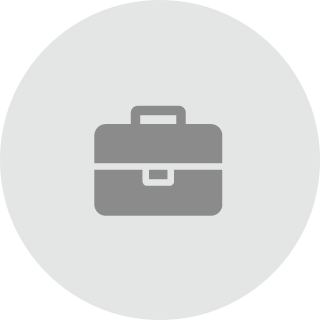 Company Information
Total Jobs

17 Jobs

Full Address

Bisalpur Road, D.S. Plaza Building, Bank of Baroda ke upar, 2nd floor, Bareilly (UP)