Job Overview
More Information
Qualifications

BE/B.Tech This is to inform you Currently We Have Urgent Openings for Our IT MNC Clients. Job Title/Designation: Trainee Software Engineer / Software Engineer No. of Vacancies: 10 Education/Qualification: B.Tech /B.E (CS, IT, ECE) Fresher & Experience both Apply. Job Location: Jaipur Industry Type: IT & Software Companies Age Limit: 18- 27 Year Salary Package: 1.5 LPA to 2.5 LPA Interview Timing: 10 PM - 4 PM Last Date For Apply: 28th May Working Days: Monday to SaturdayWe are looking these profiles very urgently. This is Golden Opportunity for You. If You Are Interested for This JOB Please Contact as Soon as possible. We also given 100% guarantee for the job at a very short time period. Please walk in at below mentioned address with 2 hard copies of your resume and 2 photographs with all educational certificates with form Fee. (YOU CAN FORWARD THIS VACANCIES TO YOUR FRIENDS ALSO)

Desirable

Freshers welcome

Salary

15000

Experience Level

0 to 2 yeats

Address

Noida Sector 63 Dehli Ncr
Greetings from Jobingo HR Solution-!!!
This is to inform you Currently We Have Urgent Openings for Our IT MNC Clients.
Job Title/Designation: Trainee Software Engineer / Software Engineer
B.Tech Fresher JOB (I.T/CS/ECE)
No. of Vacancies: 10
Education/Qualification: B.Tech /B.E (CS, IT, ECE)
Fresher & Experience both Apply.
Job Location: Jaipur
Industry Type: IT & Software Companies
Age Limit: 18- 27 Year
Salary Package: 1.5 LPA to 2.5 LPA
Interview Timing: 10 PM – 4 PM
Last Date For Apply: 28th May 2020
Working Days: Monday to Saturday
We are looking these profiles very urgently.
This is Golden Opportunity for You. If You Are Interested for This JOB Please Contact as Soon as possible.
We also given 100% guarantee for the job at a very short time period.
Please walk in at below mentioned address with 2 hard copies of your resume and 2 photographs with all educational certificates with form Fee.
(YOU CAN FORWARD THIS VACANCIES TO YOUR FRIENDS ALSO)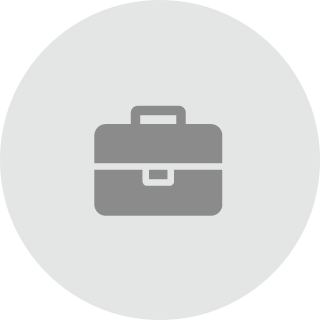 Company Information
Total Jobs

15 Jobs

Full Address

Noida Sector 63 H Block Delhi Ncr

Address