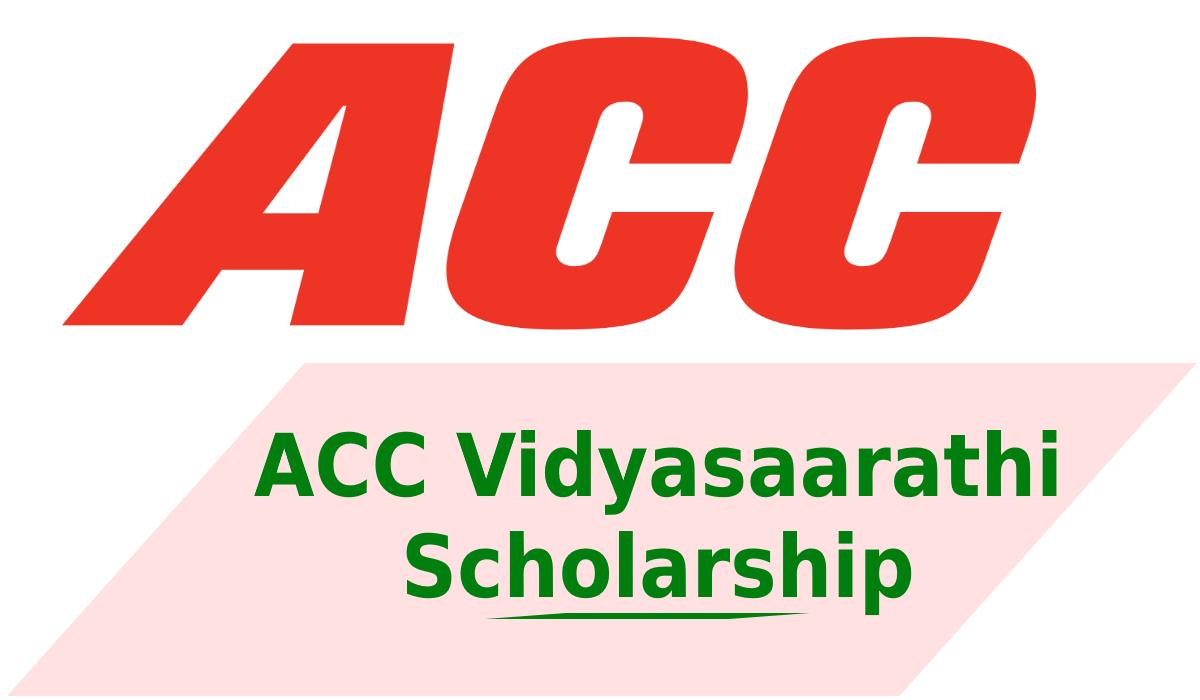 ACC Vidyasaarathi Scholarship for:
Students Pursuing Diploma (2019-2020)
Students Pursuing Under Graduate Course (2019-2020)
Students pursuing B.E/B.Tech (2019-2020)
Students pursuing ITI (2019-2020)
ACC Vidyasaarathi Renewal of Scholarship for
Students pursuing B.E/B.Tech course (2019-2020)
Students pursuing ITI course (2019-2020)
Students pursuing Under Graduate course (2019-2020)
About SNL Bearings Scholarship
This scholarship is designed for the candidates pursuing any Diploma/ Under Graduates/ BE/B.Tech and ITI course. This scholarship program is only for students residing near the ACC Plant location.This scheme is not applicable for ACC employees and their Children.
Qualification Criteria
Minimum 50% in Class 10
For Students Pursing Diploma:
Course Level : Diploma
Course Name : Any
Under Graduate Course
Course Level : Under Graduate
Course Name : Any
For Students pursuing B.E/B.Tech
Course Level: B.E/B.Tech
Course Name: Any
For Students pursuing ITI
Course Level: ITI
Course name: Any
Gender : All Gender
Scholarship Amount: Rs.20000.00
List of documents required
1.Domicile Certificate.
2.Proof of Identity.
3.Proof of Address
4.Class10 Marksheet
5.1st year passing marksheet (for 2nd year students).
6.2nd year passing marksheet (for 3rd year students)
7.Student Bank Passbook.
8.Admission confirmation letter
9.College fees receipts.
10.Latest Income certificate
11.Optional document
PAN No/Voter id card/Passport
All documents uploaded shall be clear and must be in .jpeg .png file only.
Contact Details
Vidyasaarathi Helpdesk
Email: [email protected]
Important dates
Financial Year: 2019-2020
Start Date From: 01/08/2019
Valid Upto: 30/09/2019
How to apply
Step 1: Visit Vidyasaarathi website (Click Here)
Step 2: Register yourself in vidyasaarathi portal and create an account. 
Step 3: Login in your account and select the ACC Vidyasaarathi Scholarship.
Step 4: Read the instruction before starting the application. 
Step 5: Fill in the application with required details 
Step 6: Upload the documents mention below. 
Step 7: After Uploading the documents Submit the application.