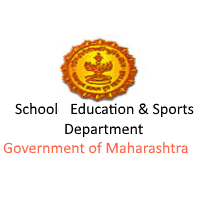 School Education and Sports Department
Government of Maharashtra

RTE Maharashtra Admission for 25% Free Right to Compulsory Education. Government of Maharashtra has regulated 25% quota under RTE.
Parents/ Children's from weaker Section can claim admission into unaided schools.
Declaration /Notification: RTE Maharashtra Admission 2017-18
Location: Maharashtra
Participating schools: Unaided Minority schools
Application start date: Feb 2017 Last week
Last date for receipt of Application: March 2017 Last week.
Eligibility Criteria for RTE Maharashtra Admissions:
Children from Reserved categories.
Economically Weaker sections
Children with 40% or more disability.
The Age limit will be announced shortly in the official notification.
Documents Required for Admission in to RTE Maharashtra:
Caste Certificate
Birth Certificate
Disability certificate in case of seeking admission through disability category.
Latest Passport size photograph.
Aadhaar No.
For Candidates seeking Admission in Economically Weaker section require documents:
Address Proof/ Residence Proof




Birth Certificate




Income certificate issued by the revenue Officer higher than the rank of tehsildar




Recent Photo of the Child (Color)

How to Obtain the Application form for RTE Maharashtra Admissions:
1. Please Visit https://student.maharashtra.gov.in/stud_db/users/login and also Check: https://student.maharashtra.gov.in/adm_portal/Users/rteindex
2. Candidates/Parents can Register an account and login to apply for Admission.
3. Full details needs to be entered correctly/ along with child's complete details, School options, one can choose within the distance of 1 to 3 Km from the residence.
4. All required documents should be uploaded.
5. A Print copy of the application should be taken with necessary documents to the help desk.
Procedure for RTE Maharashtra Admissions:
Lottery system will be used for schools where no. of seats available / left are less.
No Fee should be charged by any school or authority whatsoever.
Lottery system will be administered in the presence of District Administrative Education officer.
A list will be announced with shorted listed names online on the official website.
Results of the Lottery are also sent through SMS on a verified mobile no. that was used while submitting the online application. Candidates/ parents should enter the correct mobile number, there are alternate methods on which results available as well such as Help centres Or Anagnwadi Centres.
The Official Website of RTE Maharashtra is: https://student.maharashtra.gov.in/adm_portal/users/rteindex