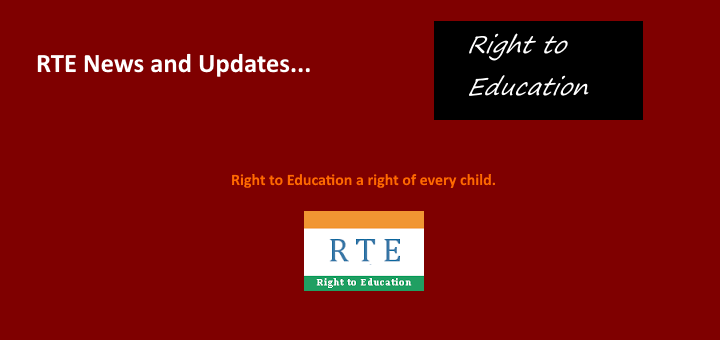 RTE Karnataka 2017-18 Applications form, Available online, Apply Now
RTE Karnataka 2017-18 Applications form are Now Available Apply Today
*New: Apply Fresher for RTE Application : http://www.schooleducation.kar.nic.in/index.html
Modification of School preferences for un-allotted applicants in First round lottery of RTE 2017 Click here
Students seeking admissions into LKG / 1std through Right to free compulsory education (RTE) Karnataka 2017, please note that the application form is now Live at Department of Public Instructions, Government of Karnataka Website: http://www.schooleducation.kar.nic.in/index.html Or http://schooleducation.kar.nic.in/indexKn.html
For information related to documents that are required and How to fill Application form please Have a look at Documents needed for RTE, RTE Guidelines.
If you are unsure about the eligibility or want to check Eligibility online, please Check RTE Karnataka Eligibility online
Students who seek admission Via RTE should be eligible to apply and Must have Aadhaar No. as it is made mandatory from 2017-18 on-wards.
Department of Instructions, Government of Karnataka notification regarding RTE Admissions.
1. Government issued order dated 18-03-2013, identifying the weaker section and disadvantaged group and fixing the maximum annual income limit up to 3.5 Lakhs
2. Age of the Child: A Child Should be in the age group of 6-14 years for seeking Free Compulsory Education under RTE.
For Pre-schooling the Child should be in the Age Group of 3 years 10 months to 4 years 10 months for LKG
For 1st Grade/Standard Child should be 5 years 10 months to 6 years 10 months as of 1st of June of the Academic year as per provisions of Section 20 of the Karnataka Education Act-1993 R/W the right of Children to Free and compulsory Education Act-2009.
This Age limit applies from the year 2016-17 to children seeking admission under RTE Act.
Important Information:
RTE Results: http://164.100.133.126/rteresults
For any Complaints for RTE 2017 admissions : http://164.100.133.126/RTE2017demo/RTE2017/Admissioncompalint17.aspx
RTE School Login page: http://202.138.101.21/schregrte/RTE2015/Schoollogin.aspx
RTE Help Line: 080-22222180; 180042534567
List of Minority Institutions in Karnataka: Click here to download the list