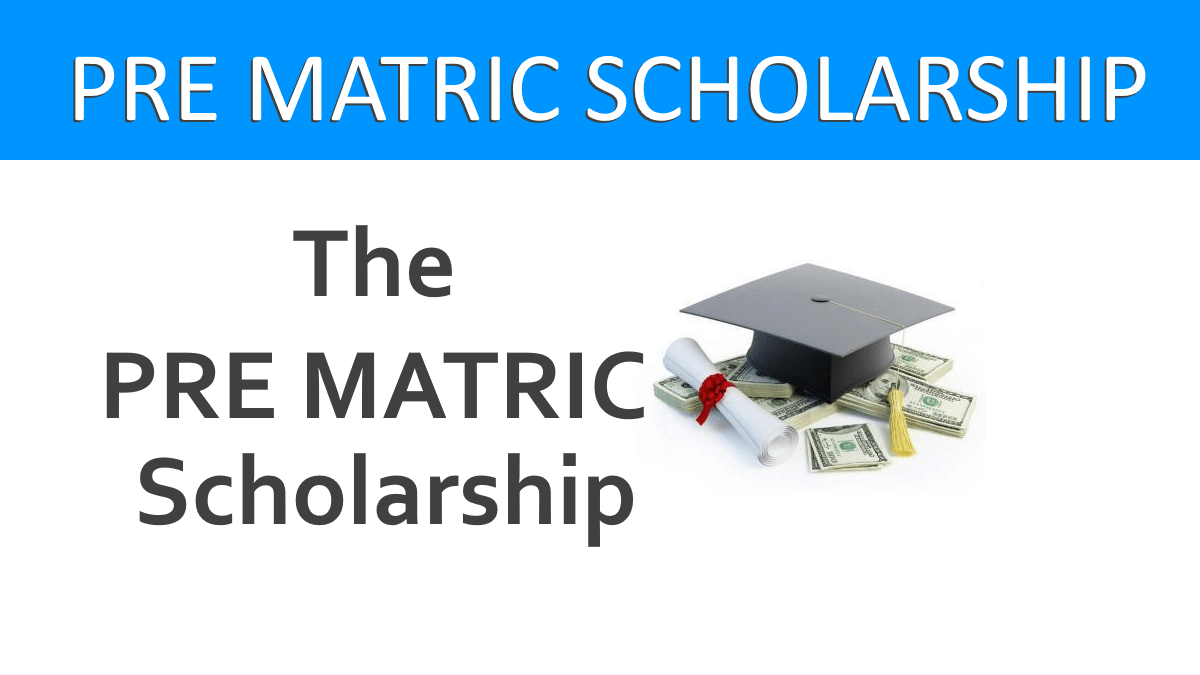 Government of Karnataka, Minority Welfare Department
Directorate of Minorities

Online Applications are invited for Pre Matric Scholarship 2020-21 for Minority Students of Karnataka for 1st Std to 10th Std. Fresh & Renewal of Scholarships
Government of India, Ministry of Minorities has released the notification for Pre Matric Scholarship for Minorities of Karnataka (Muslims, Sikhs, Christians, Buddhists, Jains and Zorastrians/Parsis) 2020-21 for students belonging to Class I to Class 10th.
Eligibility for Pre Matric Scholarship 2020-21
Applicants belonging to Minorities of Karnataka
50% of Marks in Previous year exam.
Parents Annual income Rs.2.0 Lakh for Pre Matric Scholarship
Aadhaar (UIDAI) Number
Applicant should not be getting any other pre matric scholarship
Applicant can claim scholarship only once for the same class, if a student fails/repeats the same class he/she would not be eligible for the scholarship
Rs.1000/- per annum Scholarship benefits for Class I to V students
Rs.1,500/- to 4,700/- per annum for class VI to X
Applicant should be a full-time regular student in a Government school or a Govt. recognised School by State Govt. or central govt.
---
Documents Required for Pre Matric Scholarship 2020-21
1. Previous year marks card/Sheet
2. Fee receipts, with tuition fee and admission fee mentioned separately.
3. Income & Caste Certificate issued by competent authority/Tehsildar revenue dept.
4. Aadhaar Card if other is not present the Aadhaar Enrollment num i.e EID
5. Bank Account copy with IFSC Code in the name of student
6. Two Passport Size Photos
7. Domicile Certificate (Any ID Proof)
---
Selection Procedure for Pre matric scholarship 2020-21
For Fresh students
i) Preference will be given to poverty instead of marks (Should submit income certificate)
ii) In case of equal income, preference will be given to Senior applicant considering the date of birth of the applicants.
For Renewals
i) Renewal applicants are eligible only if applicant have passed previous class and obtained 50% marks in his/her previous year's examination at the same school/institute and the same course. And application verified by all authorities and approved by state Governments/Union Territories.

Apply for Pre Matric Scholarship Scheme for Minorities of Karnataka 2020-21
Register at scholarships.gov.in

Applicants need to visit the Central Scholarship website and register for a new account or a renewal of application the website to visit for registration is https://scholarships.gov.in

Register for new application

Click on the New registration if you are applying for the first time, Read the guidelines carefully, fill the registration form by entering all details and click on the Register button. A Student Register ID is displayed (Note it down for future reference), continue to login, enter the username and password to login (Login ID is your application ID and password is your Date of birth) after login you will get a OTP of 5 on your mobile number, Confirm the OTP, this will take your to change password page and change your password as per instructions in the page.

Click Apply button to apply for scholarship

Clicking on the apply button will open up a form, enter all personal details, Academic details and Bank details, after entering all the details save and continue to next step. In the next step applicant is directed to enter contact details and Scheme details Enter your contact details base don the applicant eligibility criteria schemes will be displayed, Selected PRE-MATRIC SCHOLARSHIP SCHEME 2020-21 for I to X
click on submit button to submit the application, take a printout for future reference and for acknowledgement.
Last Date for submission of application: 31-10-2020
Contact information:
Email: [email protected]
Contact no.: 0120-6619540