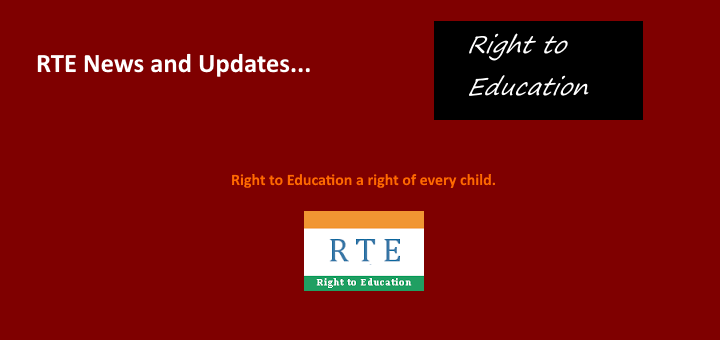 Right to Education (RTE)
2018-19 Application Form- Apply Online Now
Menu
Karnataka [highlight]RTE admission (Right to education) application form for the academic year 2018-19 is NOW Available online[/highlight], Last date for applying for RTE 2018-19 online application is 21-03-2018,  eligible student's parents are advised to visit the official website of Department of Public works, Government of Karnataka Website to fill the form online, submit the same before the last date of submission of RTE Application forms for the year 2018-19, Aadhaar is essential to apply online for RTE Karnataka 2018-19 Admissions into LKG or 1st Std., eligibility for LKG or 1st Standard admission can be checked here RTE Eligibility Checker
Government of Karnataka, Department of Public Instructions
Modification for School Preferences applied during Trial period in RTE 2018 Admission Software has been released, those who applied during trial period for RTE admission 2018, can now modify school preferences using the following Modification of RTE School preference link
Documents Required RTE Admission for the Academic year 2018-19:
1. Applicant Aadhaar Card
2. Birth Certificate (For Age Eligibility Click here for Eligibility)
3. Income and Caste Certificate
4. Parents Aadhaar Card
5. Govt. of Approved any Address Proof.
Government Employees also apply to RTE
RTE Parents/ Public related details/ Information Click here
Latest updates:
Mapping Process for 2018 under Right to Education. (Click Here)
Upload EID Acknowledgement in RTE 2018 Admission software at RTE Website: Click here to Upload.
Print Acknowledgement for RTE 2018 Admission
2018 Admission Software- Modification for School Preferences applied during Trial period in RTE.
Know Your School- Provisional List for RTE 2018, find out the school that falls in your region for admission into RTE quota, Please Click here to Know your Locality Schools to apply under RTE
AADHAAR CARD/Number is compulsory.
RTE Admissions Opening Date:  1st March 2018
RTE Applying online closing date: 21st March 2018
Age Eligibility for RTE Admission 2018:
LKG Date (Date of birth) range Required for eligibility from: 01-08-2010 to 31-07-2013
Date Eligibility for 1st Standard is (Date of birth): 01-08-2010 to 31-07-2012
Primary Education, Department of Public Instructions: Circular regarding admission process in Aided Schools under RTE 12(1)(b) for the year 2018-19.: Please Read the circular here
RTE Help Line: 1800-425-34567
080-22484716
Previous Year Application details and forms Check here
Official Website: http://schooleducation.kar.nic.in/pryedn/rteadmissions.html
How To Print RTE 2018 admission Acknowledgement:

Parents who have applied/submitted their form for admission into RTE 2018 in RTE 2018 application admission software, can print acknowledgement by visiting the Link: Print Acknowledgement
Steps to Print Acknowledgement RTE 2018-19 Application:
Step1: Click on the above Print Acknowledgement link
Step2: Enter the application Number and Mobile number to print RTE Aknowledgement-2018
Step3: Click on button Print Acknowledgement
Provisional List of RTE List has been published, applicants who submitted their application form can now visit the RTE portal and check their entry in the provisional list: Please Click here for Provisional List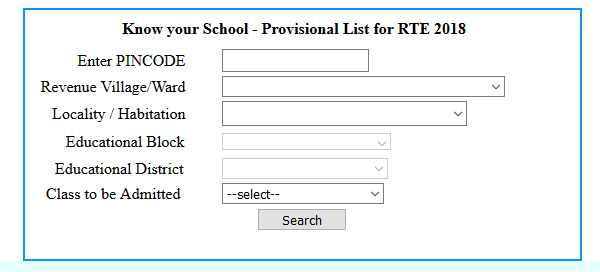 Right to Education (RTE) 2018 Round 1 Results have been declared, kindly visit RTE Round 1 result site here If you have any problem then visit the main RTE Karnataka portal here Result of RTE 2018- Round 1 and Click on RTE 2018 round 1 results.
Updated on: 9th June 2018 at 4:23 am