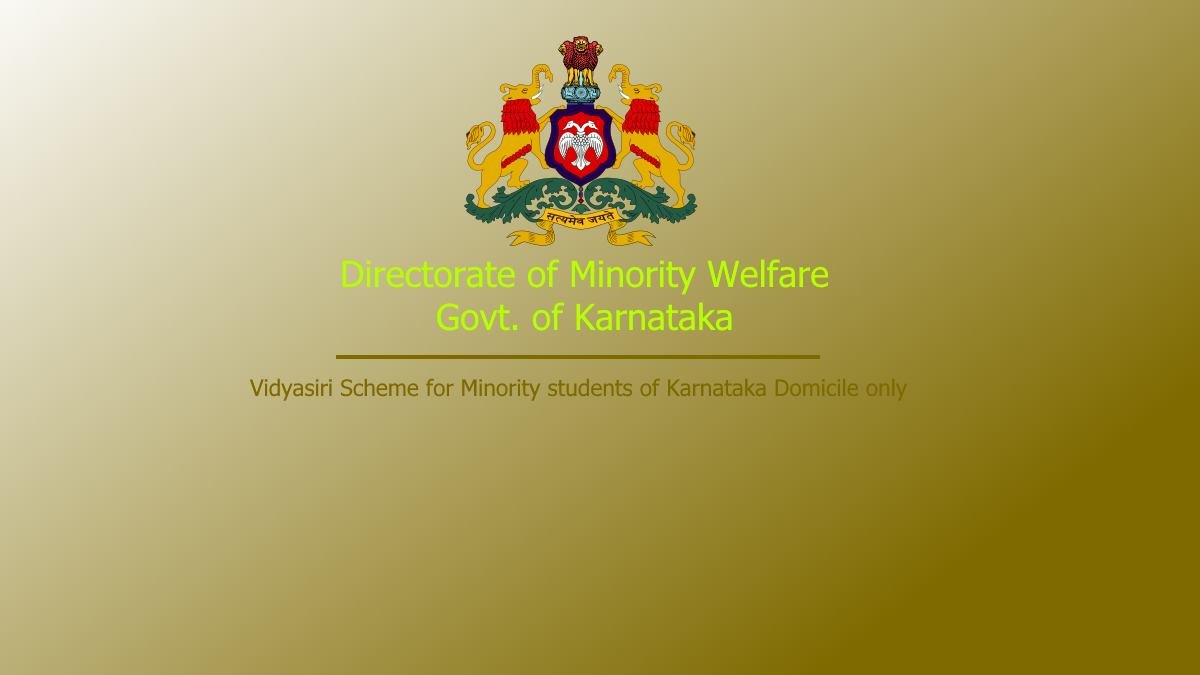 Government of Karnataka Vidyasiri (Food & Accommodation Scheme)
Vidyasiri is a scheme for Minority students (Muslims, Christian, Jain, Sikh, Buddhist and Parsi) of Karnataka State and pursuing Post-Matric Courses/PUC Upto Ph.D level in Government/Government Aided/Un-Aided Institutions all over the State of Karnataka, and could not get admission in Government Hostels, Rs.1500/- per month provided for the study period of 10 months, will be remitted to students bank account to help for food and accommodation expenses.
Eligible and Interested Students must obtain and submit the application to Office of the District Minority Welfare office of the concerned District.
Last Date for Submitting of Application is: 31.08.2019 Extended up to 20.09.2019
Eligibility for this Scheme:
Students must be a domicile of State of Karnataka.
Annual Income of the Students family should be less than Rs.200,000/-
Family income of Category 1 and converted Christian Minority students should be less than Rs.250,000/-.
Students should be from rural areas and distance between college and their residence should be more than 5km.
The students should have passed their previous year's examination without any backlog.
Under this scheme Students residing in BBMP, Town Municipal and Corporation limits are not eligible..
Students staying in Hostels/Paying Guests (PG) Houses or any other accommodation are also eligible for this benefit.
Selected students will get an amount of Rs.1,500 per month for period of 10 months (max Rs.15,000) during their study period.
Apply for Vidyasiri Scheme

Apply online, forms and other details
---
Click here To Read Vidyasiri Scheme for Minority students 2019-20